Birger Christensen
Birger Christensen is Scandinavia's leading fur and fashion house. 
Address
Østergade 38, 1100 København
WWW
https://www.birger-christensen.com/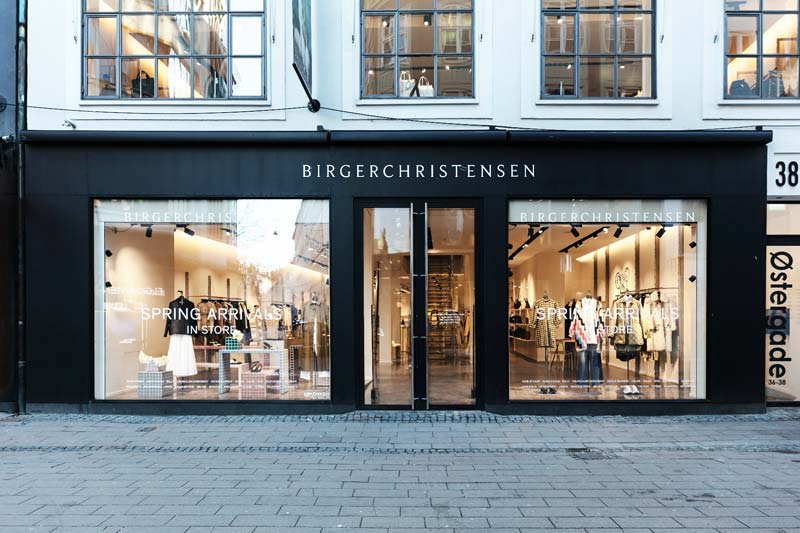 Since opening its doors on "Strøget" in 1869, the store has been constantly evolving, telling new stories and offering customers a modern and original retail space.
The store's in-house design department is synonymous with highquality design and an uncompromising approach. This is what has earned Birger Christensen the prestigious title of Purveyor to The Danish Royal Family for generations.
Besides housing Birger Christensen's own collection of furs and ready-to-wear brands REMAIN and ROTATE, the flagship store, which encompasses 700 square metres, offers two floors of international high-end brands for men and women, representing designers such as Celine, Dior, Chloé, Valentino, Miu Miu, Givenchy, Lanvin, Calvin Klein, The Row and Balmain.