Christiania
Christiania is a self-proclaimed autonomous district in Christianshavn that was established by hippies in 1971. It's one of Copenhagen's major tourist attractions, with at least half a million visitors annually.
WWW
https://www.christiania.org/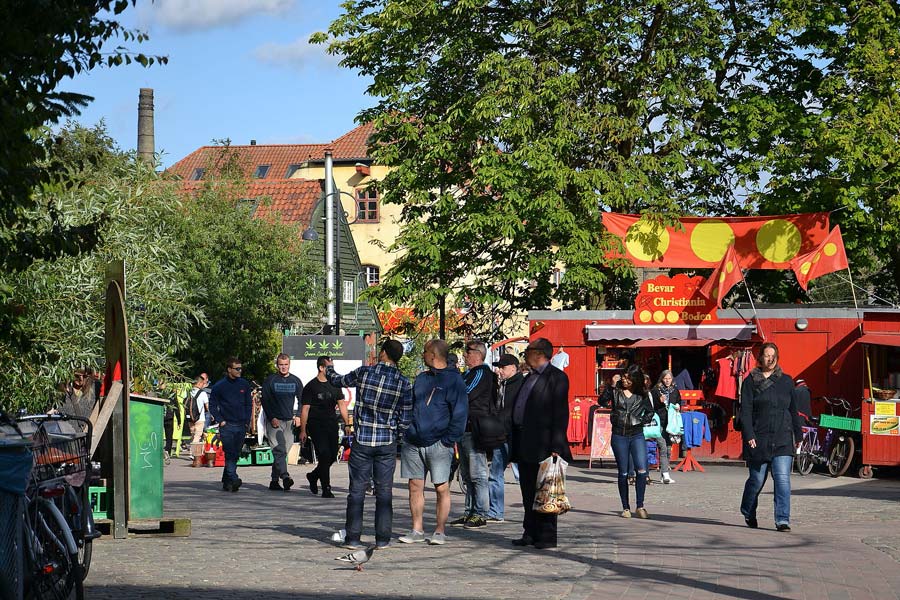 First impression
Christiania is a tourist attraction located amid a lot of water. Some people find the atmosphere pleasant and relaxed. It can make others feel anxious.
Why
Tourists who are already favourably disposed towards alternative lifestyles generally rate Christiania positively. Parts of Christiania are beautifully located next to the water, and it also has a couple of cosy cafés.
Why not
The atmosphere in the vicinity of Pusher Street at the entrance of Christiania can be uncomfortable. About 20 percent of Tripadvisor reviews rate Christiania adversely.
Tip You can book a guided tour via www.rundvisergruppen.dk