Christiansborg Castle
Visit the centre of power. For 800 years, Slotsholmen has been the centre of power in Denmark.
Address
Christiansborg Castle, Prins Jørgens Gård 1
WWW
https://kongeligeslotte.dk/en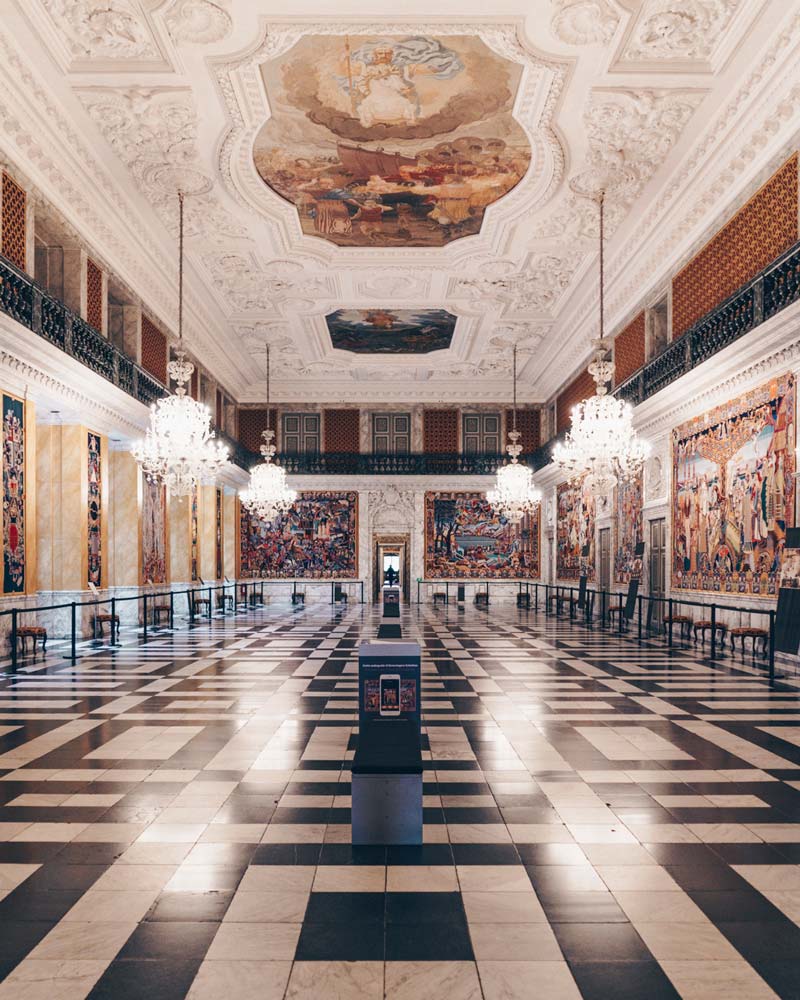 The present Christiansborg Castle has stood here since 1928, but kings and queens have ruled from this place for centuries. Today it is the seat of both the Danish government and Parliament, but the Queen still retains her representation rooms here, which you can visit – though naturally only when they are not being used by the sovereign. It is also possible to see the Royal Stables, the Royal Kitchen, Christiansborg Castle Chapel and the ruins beneath the castle.
Visit the castle independently, join a guided tour, or take part in one of our special events.