Meyers
Dining in the greenhouse. In many ways, the coronavirus crisis has transformed Copenhagen's restaurant landscape.
Address
Ofelia, Skt. Annæ Plads 36
WWW
https://meyers.dk/spis-ude/meyers-restauranter/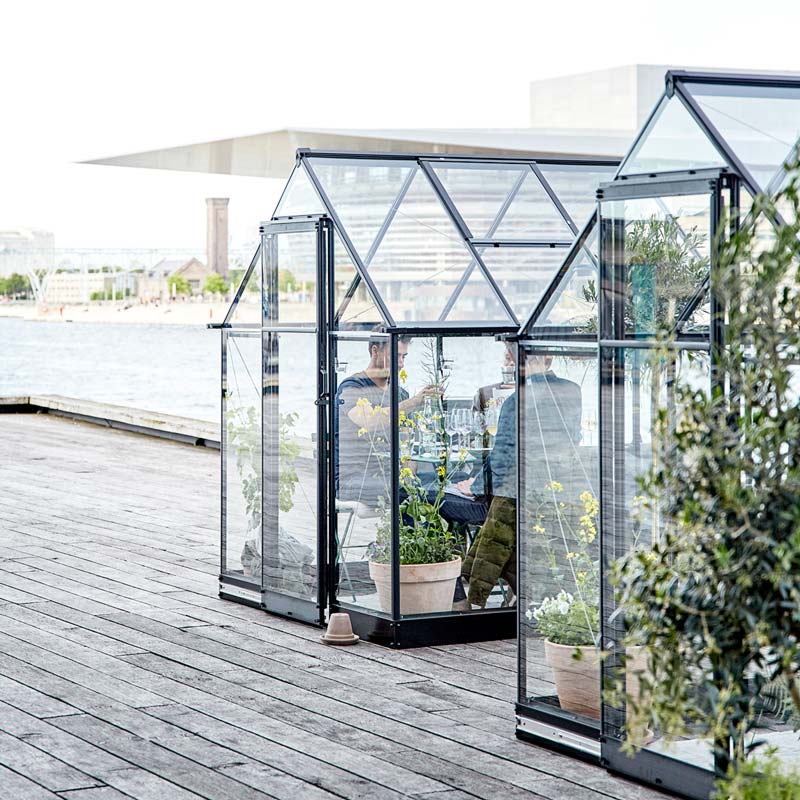 Traditional eateries have become takeaway venues. The indoors has moved outdoors. And one of the more surprising innovations can be observed at the restaurant Ofelia, one of the venues belonging to the Meyers family of restaurants. It is located right by the Royal Theatre (Skuespilhuset ) on the harbour front, just around the corner from Nyhavn. Here, small greenhouses have been erected that can accommodate four people who will dine secluded from their surroundings.
The little greenhouses were inspired by a project that originated in Amsterdam, and it has yet to be determined whether it is yet another good concept that will survive the coronavirus era, or if it will be taken down. But what is certain is that it is capable of rescuing an evening from the effects of the beautiful but notoriously capricious Danish summer weather. Until 18 July, a lunch menu comprising five items plus an evening menu of six will be served, reflecting the distinctly Nordic profile of chef Anika Madsen. In late summer, seafood will served in collaboration with one of Copenhagen's largest fish kings, Fiskekajen, which can also be found in Torvehallerne.
Similar greenhouses also stand outside Meyers Deli in Frederiksberg.