Nightlife
 There hasn't been much traditional nightlife in Copenhagen during the summer of 2020. Bars and restaurants have started to open up since the end of coronavirus shutdown, but everything is required to shut down by midnight. For the time being, this is going to be the arrangement until the end of August. However, going out for a drink after dinner is still possible. Or you might even get to listen to some music, or go and dance.
Beer bars
Copenhagen is world-famous as the home town of Carlsberg. As recently as the 1990s you had to scour the length and breadth of the city for any beer that was not Carlsberg or Tuborg, its sister brand. This is no longer the case, and the microbrew revolution has become more firmly established in Copenhagen than in many other European capitals. Denmark's most famous microbrewer is Mikkeller's Mikkel Borg Bjergsø. Visit the original Mikkeller Bar in Victoriagade to get a taste of what it's all about. Or else Mikkeller Baghaven, located by Reffen, the large food market on Refshaleøen. Once Mikkeller has been mentioned you can't also avoid having to mention the twin at Evil Twin Brewery, which is operated by Mikkel Borg Bjergsø's twin brother. In the beginning, many people believed the rivalry between the two breweries was a marketing stunt, but in recent years it has become apparent that it's actually deadly serious – and that both breweries make exciting beers. If you prefer to cheer for the other brother, Jeppe Jarnit-Bjergsø, you'll be visiting Himmeriget ("the Kingdom of Heaven") on Åboulevard, which also has beer from other interesting breweries on tap. If you think bigger is better, you might consider swinging by Taphouse in Lavendelstræde, which boasts of having Europe's largest selection of beers on tap since it opened in 2014 (it has 61 taps at the time of writing.)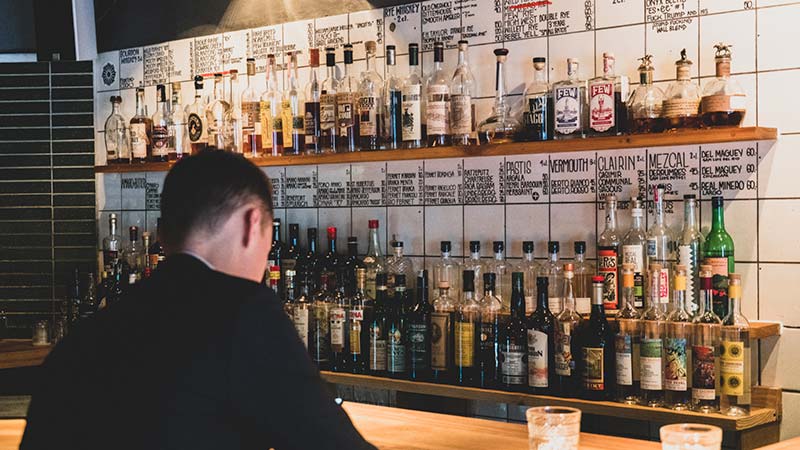 Live music
The notion of going to a concert sounds almost exotic in the summer of 2020. Likewise with the big festivals, but it is not entirely impossible to get out and hear live music outdoors, where there will be some modest-sized pop-up concerts and similar, including ones with connections to food markets, cafés and bars with outdoor service etc. During the summer, for example, there will be concerts under the heading "Den Grønne Kødby" ("The Green Meat District" – in the much-hyped meat-packing district near Copenhagen Central Station. The large food market Reffen also offers concerts and the opportunity to dance salsa in the open. The Pumpehuset music venue, located just a stone's throw from Rådhuspladsen, has its own walled terrace, which will be handy in 2020 for the small outdoor concerts that will take place there in the course of the summer. However, those concerts are best experienced while sitting, so it's a good idea to book a table on their website. Along the waterfront are also several cafés and bars that stage live music during the summer. This all takes place opposite the Royal Danish Library – popularly known as the Black Diamond – where there is a Friday bar during the summer.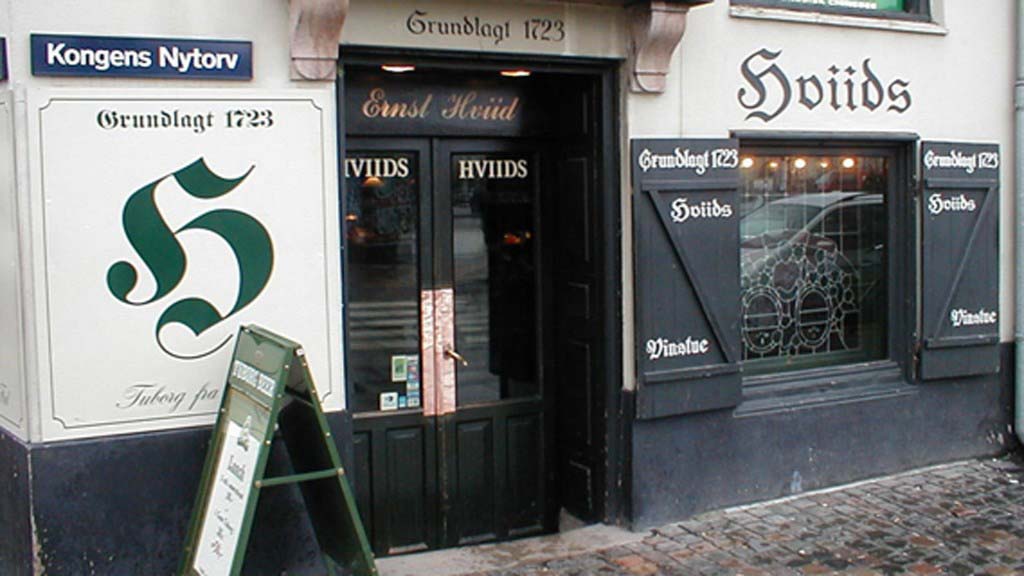 This is where time stands still
As mentioned above, nightlife officially ends around midnight during these coronavirus times, but on the other hand there are a few bars where time seems to be standing still. Copenhagen's most timeless and most ancient bar is Hviids Vinstue at Kongens Nytorv. Established in 1723, the bar is still popular with thirsty souls and wealthy ladies who have been shopping at the department store opposite. The last couple of years have witnessed a battle with the owner of the building, who wants to demolish the historic bar to make way for a more lucrative tenant at what today is an exclusive address. However, this raised an uproar that led to the case becoming a political issue at Copenhagen City Hall. Another place where time is standing still – indeed, is almost going in reverse –  is Centralhjørnet ("the central corner") just off the Town Hall Square. It is reputed to be the world's oldest gay bar in existence, and neither the music nor the décor have changed substantially since 1917. Centralhjørnet itself states that it is a straight-friendly gay bar, so go ahead and grab a beer, then sit back and enjoy a spectacle that could just as easily be taking place in the wee hours.
Go for a spin at the casino
According to the Danish government's regulations, during the summer of 2020 bars are supposed to close at midnight. But there is nothing to stop you from visiting a casino. Admittedly, the bar area at Casino Copenhagen closes at 23:45, but the roulette wheel keeps on spinning into the wee hours. In addition to roulette, you can play the slots and all the classic table games like blackjack, punto banco / baccarat, craps and poker. Casino Copenhagen, which is Denmark's first international casino, opened on 31 December 1990, and is located in the four-star Radisson Blu Scandinavia Hotel.
The minimum age for entering a casino in Denmark is 18, and you'll have to remember your photo ID. The dress code is fairly relaxed, especially compared with large casinos abroad.
Casino Copenhagen
Amager Boulevard 70
https://casinocopenhagen.dk