Roskilde Cathedral
Imagine the best of contemporary architecture and craftsmanship from the middle of the Middle Ages up to the present day being gathered in one place, untouched and unchanged for all those centuries.
Address
Domkirkepladsen 3, 4000 Roskilde
WWW
https://roskildedomkirke.dk/english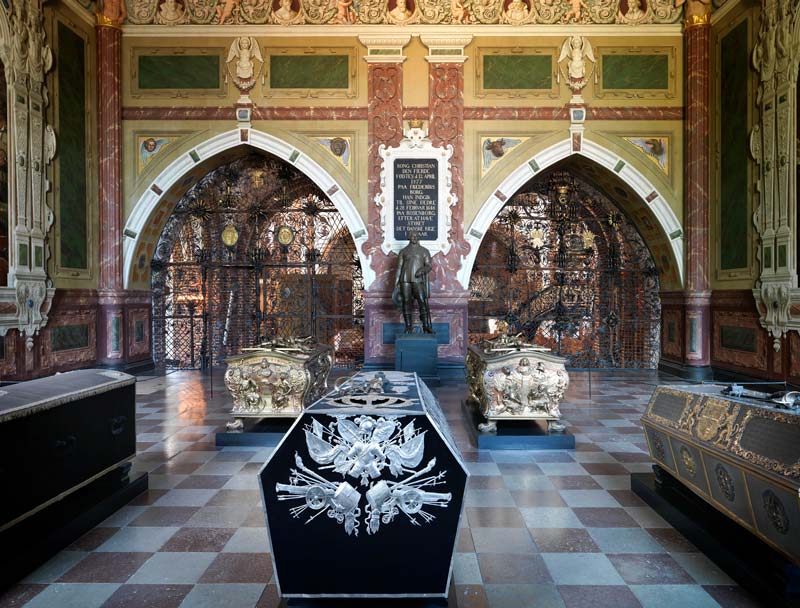 Walk from a white neoclassical chapel with a magnificent dome to baroque royal sarcophagi surrounded by medieval frescoes in the chapels containing 40 royal tombs. That's because Roskilde Cathedral's burial monuments represent the pinnacle of contemporaneous craftsmanship. It's therefore not surprising that the Cathedral is featured on UNESCO's list of World Heritage Sites due to its representation of 800 years of European architectural history. Whether you intend to zoom through the church in half an hour or you prefer to spend several hours immersing yourself in the kings and their lives, Roskilde Cathedral will be one of the highlights of a visit to Denmark.