South
Day trips south of Copenhagen
ARKEN Museum of Modern Art in Ishøj south of Copenhagen houses one of Scandinavia's finest collections of contemporary art. The museum is a less crowded (and possibly rather less pompous) alternative to Louisiana north of Copenhagen, and the exhibits here are often a bit edgier and more topical.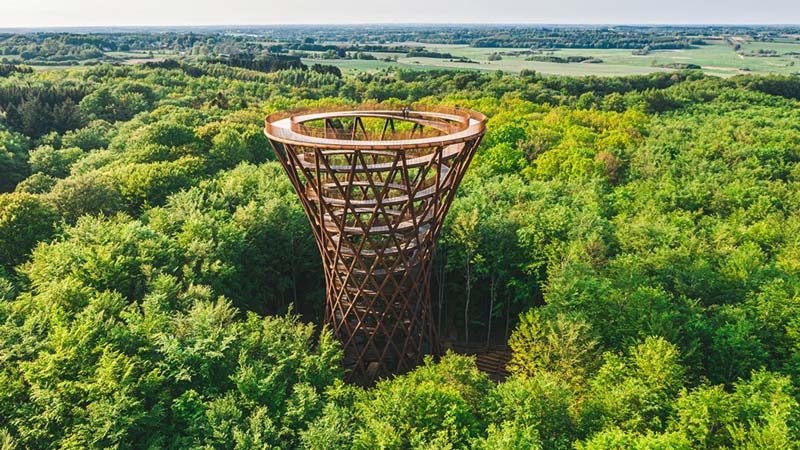 Less than an hour's drive from Copenhagen, Skovtårnet  ("the Forest Tower") stands prominently as a unique and novel vantage point – the tallest point in Zealand, in fact. In clear weather you can see the entire island, even as far as Copenhagen and Sweden's high-rise Turning Torso building. Skovtårnet featured as one of Time Magazine's "World's 100 Greatest Places of 2019," which lists the 100 most visit-worthy places in the world that alone would justify your whole trip.
The tower was opened in March 2019, and stands in the grounds of the Gisselfeld manorial estate. The landscape is characterized by its many manor houses, which have manifestly left their mark on the cultivation of the fields, the forestry activities, and their historical and cultural legacy.
The tower was designed by EFFEKT Architects, and even before it was officially open it had won several international awards, including first place for Innovative Architecture at the ICONIC Award 2019, as well as being shortlisted at the World Architecture Festival 2019. The construction takes the form of a so-called hyperboloid, consisting of long near-vertical steel tubes which are not bent, but are instead tilted to 120° to produce Skovtårnet's curved hourglass profile.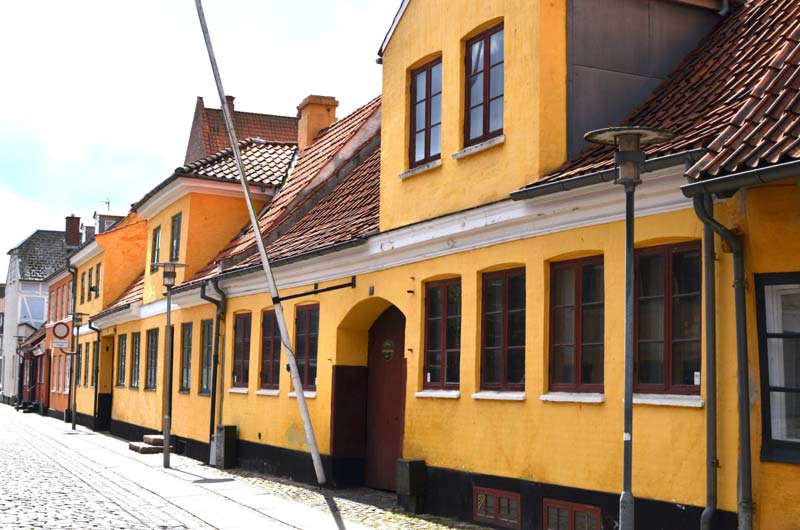 Køge, which the majority of Danes are familiar with as a town they pass on the highway, has an amazingly well-preserved town centre. Because Køge – unlike Copenhagen – has not been bombed or burned down, the town contains houses that date all the way back to the 16th century. Stroll along the narrow streets or walk down to the charming harbour, where you'll find a row of fine restaurants.
The S-train takes you directly into the centre of Køge.
KØS is Denmark's only museum dedicated to art in public spaces. The museum was established in 1977, and is located in the pedestrian street of Nørregade in the heart of charming Køge. Its collections are supplemented by a popular museum shop and café.