The Botanical Garden
Venture on an expedition among live butterflies and extinct species
Time to see
1 hrs 30 mins
WWW
https://snm.ku.dk/english/exhibitions/palmhouse/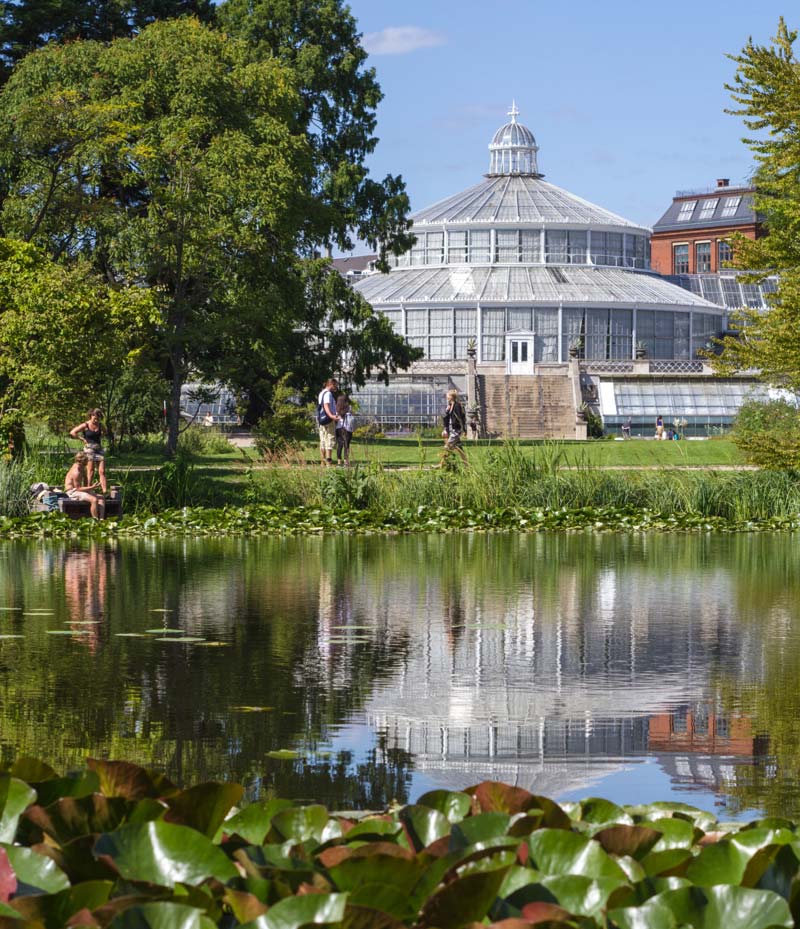 The Botanical Garden with its iconic Palm House is a green oasis in the heart of Copenhagen. A stone's throw from bustling Nørreport Station you will find the entrance to one of Copenhagen's most beautiful gardens that draws you in to its tranquillity and an immersive experience far away from the noise and traffic of the city.
The garden is part of the Natural History Museum of Denmark and home to Denmark's scientific collection of plants from all over the world. Make your way along hidden paths and discover rare cacti, carnivorous plants, and  cycads from the time of the dinosaurs.
The tour centres on the large Palm House where you can experience a fantastic view of the surrounding garden. The Palm House dates back to 1874 and was built with support from J. C. Jacobsen, founder of the Carlsberg breweries. Few places in Copenhagen transport you back to the Victorian era quite like this impressive glass and cast iron construction inspired by London's famed Crystal Palace.
Step into the tropics and remember to go up the small spiral staircase to walk among the tree tops and experience the rainforest from above. And don't forget to visit the Butterfly House, where colourful butterflies flutter among spectacular orchids and vanilla plants during the summer season.