The Crown Jewels
The Royal Collection is located in Christian VIII's palace in Amalienborg.
WWW
http://www.kongernessamling.dk/en/amalienborg/post/royal-opening-faberge-chamber-amalienborg-museum/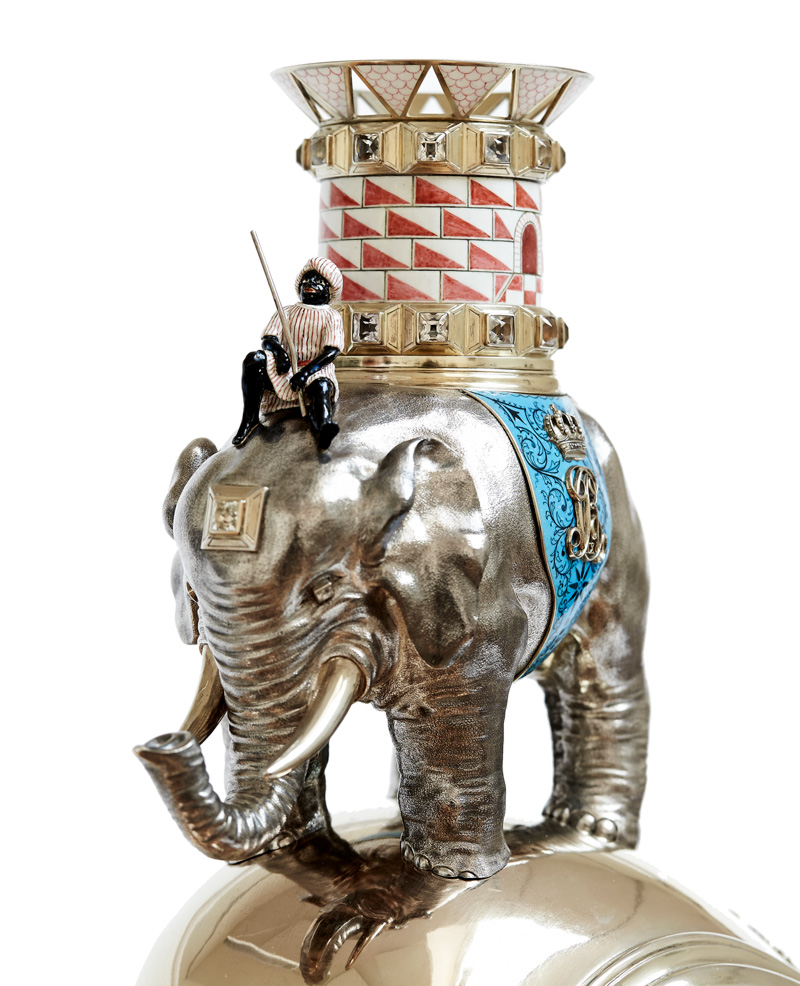 Fabergé – the jewel of a lost Russia
Near the beginning of 2020, the museum situated in AMALIENBORG, the palace of the Queen in the heart of Copenhagen, launched a new exhibition of objects crafted by probably the most famous jeweller in the history of the world, Peter Carl Fabergé. The exhibition tells the tale of a lost Russia and its close connection to Denmark.
There is scarcely a name more closely associated with the refined luxury and superlative craftsmanship of the era of the tsars than Peter Carl Fabergé. The work and destiny of Fabergé, who is best known for his famous Fabergé eggs, are inextricably linked to the final days of the empire of the tsars.
Before the Russian empire collapsed in 1917, Russia succeeded in setting some distinctive marks on Copenhagen, as can be seen to this day. You need only take a look at the golden onion domes atop the Russian Alexander Nevski Church in Bredgade, mere metres away from Amalienborg. Meanwhile, inside Amalienborg itself, it is now possible to immerse yourself in Fabergé's work. A visit to the Fabergé Chamber at Amalienborg Museum will enable you to get a glimpse of this lost time, when the world's largest empire lay just at the other end of the Baltic Sea.
Presented here are almost 100 items of Fabergé and other Russian jewellers from that period – minus any of the 57 Fabergé eggs that have survived to the present day. On the other hand, the collection includes a couple of ornate wine coolers and a giant gold-plated silver champagne cooler. This was a gift to Christian IX and Queen Louise from their six children on the occasion of the royal couple's golden wedding in 1892.
And it was precisely the family relationships that were responsible for tsarist Russia leaving so many traces in Copenhagen. Christian IX – Queen Margrethe's great-great-grandfather, and nicknamed "Europe's father-in-law" – was the father of Empress Dagmar, the wife of Tsar Alexander III and the mother of the last of the tsars, Nicholas II. Many of the objects are therefore gifts from a daughter who maintained the connection with her father and her fatherland. After the revolution, Dagmar came to Denmark, and she died at the castle of Hvidøre, north of Copenhagen, in 1928. As recently as 2006, Dagmar was reburied in Russia following an agreement between Denmark and Russia.
The Royal Collection is located in Christian VIII's palace in Amalienborg. Read more about opening hours, prices and the possibility of a guided tour: www.kongernessamling.dk/en/amalienborg