The Natural History Museum of Denmark
Special guest: T. rex. This summer, you have the opportunity to meet a very special guest from the Cretaceous Period – one of the world's most complete T. rex fossils, Tristan Otto.
Address
Øster Voldgade 5 – 7
Time to see
1 hrs 30 mins
WWW
https://www.naturhistoriskmuseum.dk/?AreaID=4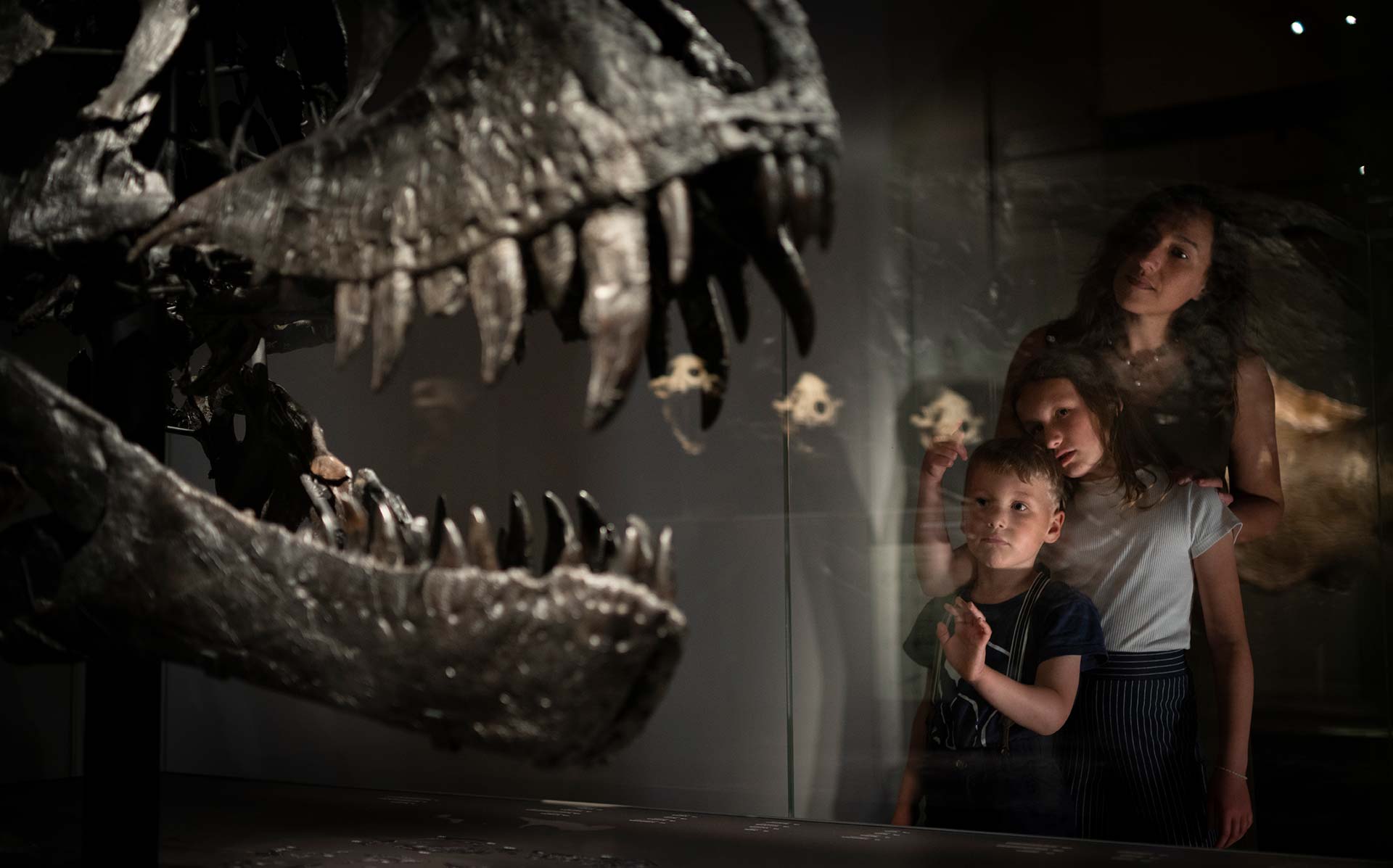 This legendary dinosaur ravaged the Earth 66 million years ago and is now the star of the exhibition 'King of Dinosaurs' at the Natural History Museum of Denmark. This is the first time that a real T. rex has set foot on Danish soil, and through Tristan Otto and five other unique dinosaur fossils, the story of Earth's past, present and future unfolds. Learn more about the relationship between predators and prey and how the dinosaurs evolved to become better hunters or avoid being eaten. Meet some of the killers that rule today, and see what superpowers unite history's most successful predators.
Visit the museum shop to bring home a piece of the experience and recharge in the café with a view of the Botanical Garden. Avoid lines and sold-out dates by booking a time slot and buying your ticket in advance at www.tristan-otto. dk. A ticket for 'King of Dinosaurs' also includes a visit to the Botanical Garden's Palm House and the Zoological Museum in Østerbro within 48 hours.
Psst! There is a 50% discount on entry tickets until 9 August 2020.