The Viking Ship Museum
For years, the fishermen of Roskilde Fjord knew some old ships were lying on the bottom of the fjord, but only in the 1960s did anyone realise that they dated right back to the age of the Vikings.
Address
Vindeboder, 4000 Roskilde
WWW
https://www.vikingeskibsmuseet.dk/en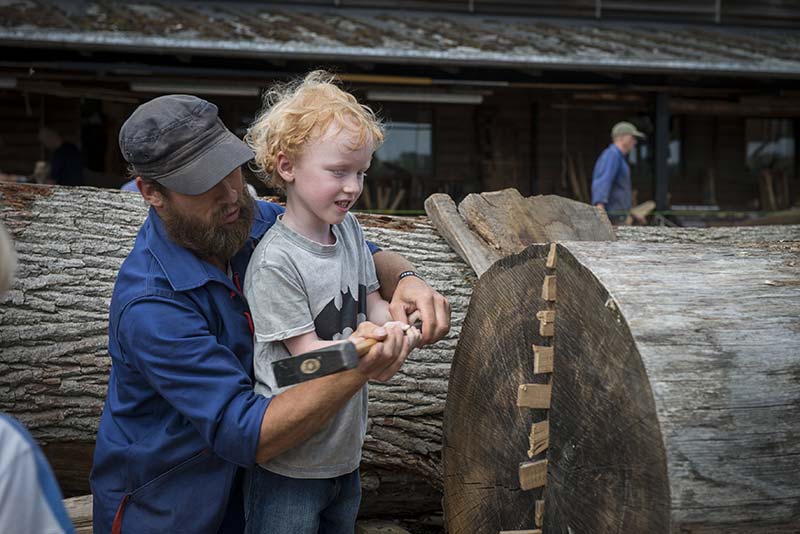 The ships comprise the heart of a museum where, more than anywhere else, you can get a feel for the age of the Vikings. The museum's exhibitions take the form of modern historical narratives regarding the Vikings and their ships. Traditional forms of museum exposition based on text and images are combined with sound, light, digital installations, engaging activities and artistic expression in order to ensure that the maritime culture is kept alive for youngsters and adults alike. It's a natural daytrip destination for Viking enthusiasts, who can end their day quite appropriately at the Cafe Knarr restaurant, which serves Viking food.
Follow the work at the boatyard, where we're building a new Viking ship, and try your hand at Viking craftsmanship in the workshops (daily from 1 May to 20 October). In the museum harbour, you can see the large collection of Viking ships and Nordic boats, and every day from 1 May 1 to 30 September it's possible to go sailing on Roskilde Fjord in traditional wooden boats.