Tivoli Gardens
The facts This world-renowned amusement park dating from 1843 offers eateries, public concerts, pantomime theatre, and of course a variety of rides.
Address
Vesterbrogade 3, 1630 København V
WWW
https://www.tivoli.dk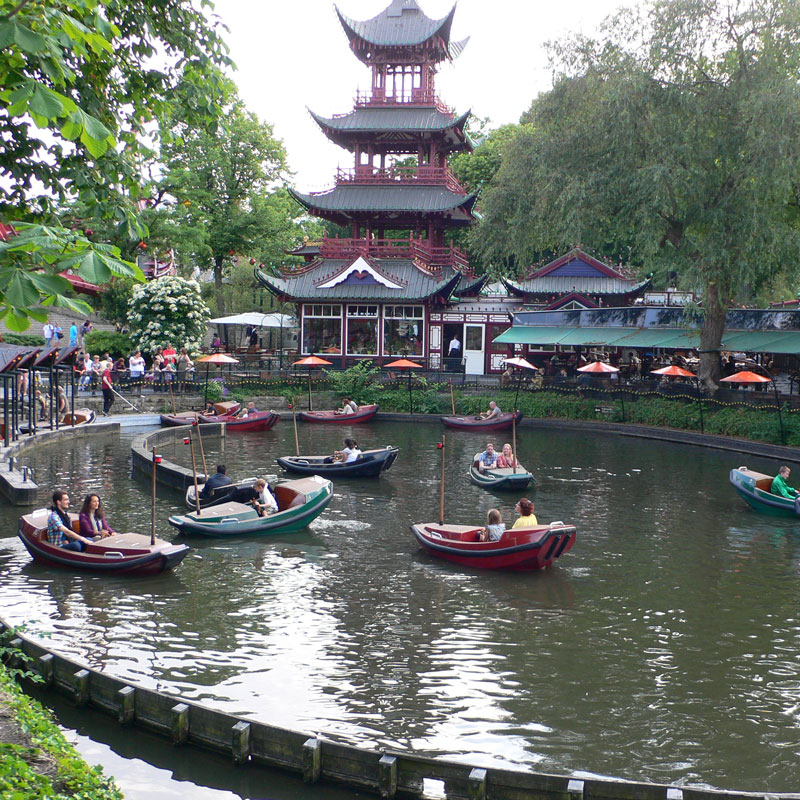 First impression
Elsewhere around the world, theme parks are usually located somewhat outside city centres. The fact that in Copenhagen Tivoli is right in the centre is quite unusual.
Why
Even though Tivoli is constantly coming up with new rides, you should mostly visit the park because of its atmosphere, which is highly authentic.
Why not
A trip to Tivoli is quite expensive – but so is most of Copenhagen. Avoid the most crowded times, like the evenings during high season and Friday and Saturday evenings. It's also not so great on a rainy day.
Tip
Tivoli opens towards the end of the morning. If you're there to enjoy the atmosphere or to have a light lunch, it's a really good time of day to visit.