Frederiksberg
Frederiksberg is a fashionable district of Copenhagen which offers excellent shopping possibilities and green spaces. It's more upscale than Nørrebro and Vesterbro. The district contains a street full of food retailers and French character – Værnedamsvej – on the border between Frederiskberg and Vesterbro. It's a gourmet's paradise with specialist cheese, wine, fish and chocolate shops, as well as cafés and grocers. Frederiksberg is also a green oasis that includes Frederiksberg Gardens, the romantic Garden of the Faculty of Life Sciences, and the park known as Søndermarken. Copenhagen Zoo is also located in Frederiksberg.
Five good reasons to visit Copenhagen's green oasis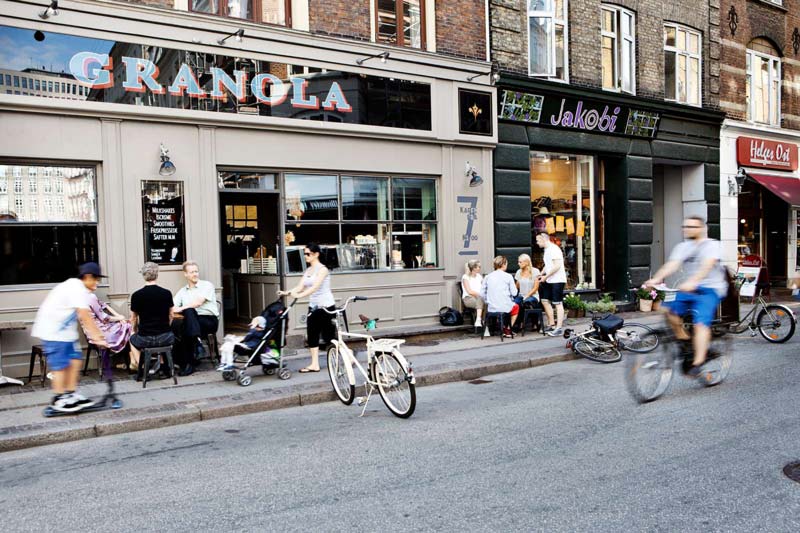 Copenhagen's Paris street 
Værnedamsvej is known as Frederiksberg's 'Parisian' street. Here, cafés rub shoulders with specialty stores like wine shops, delis and a couple of good restaurants.
A world-class zoo
Copenhagen Zoo, located in the district of Frederiksberg, is one of Denmark's most popular attractions. It's also a world-class zoo. This isn't just on account of its 4000 animals and 233 different species. The zoo has made much of both its interior design and architecture, including Norman Foster's famous Elephant House. 
The world's smallest hotel
Central Hotel lies on the boundary between Frederiksberg and Vesterbro. What makes it special is that it only has one room for guests. It's located above a cosy café.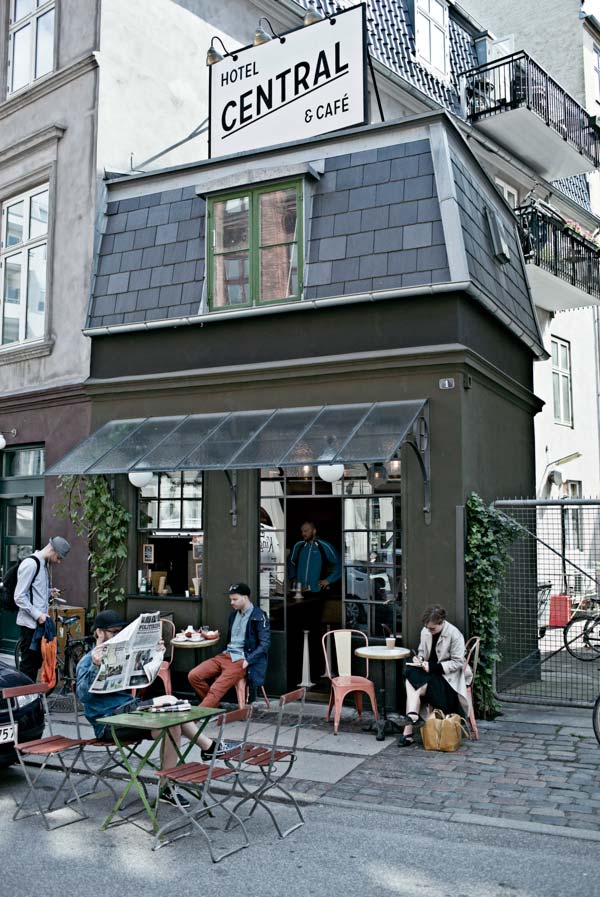 A subterranean art experience and the Danish Golden Age
Go underground for a breathtaking subterranean exhibition experience at Cisternerne – a former 19th-century water reservoir which today is a unique and spectacular setting for art interventions and events. Cisternerne are located in the middle of Søndermarken, one of the capital's most beautiful parks. Here, beneath its verdant lawns, lies concealed an underground world of colonnades and stalactites that is reminiscent of forgotten cathedrals and gloomy catacombs. Each year, a new artist is invited to transform its spaces into a sensory art experience that goes beyond the ordinary. 
Back in the daylight above, you can walk in H. C. Andersen's footsteps along to Bakkehuset and get a unique and authentic glimpse of the Golden Age (1800-1850).
Throughout the summer, it will stage the exhibition Women Who Write, featuring Jane Austen. This museum of literary and cultural history is set in a romantic garden. Also adjacent is a culinary orangery, which during the summer months serves coffee, cakes, dainty sandwiches (smørrebrød) and good beer.
Address Søndermarken & Rahbeks Allé 23